What We Do
AN EXCEPTIONAL EXAMPLE AT MIZZOU!
It's easier for students to master history when the subject somehow "comes alive." The Missouri Historic Costume and Textile Collection (MHCTC) was created in 1967 to achieve that very aim and to bring the past to life. A trove of over 11,000 materials have been collected, the majority stored in climate-controlled conditions, ready for interdisciplinary learning both in and out of the classroom, as well as for research and public exhibitions. The MHCTC is an exceptional example of the unique learning opportunities available at the University of Missouri.
---
TAM 2580 DIGITAL TEXTILE DESIGN PROJECT
Each fall the MHCTC brings over forty world dress and textile objects to TAM 2580 Digital Apparel and Textile Applications as part of a cultural appropriation digital design project in which students explore meanings and symbolism found within the objects' patterns and colors. Visual analysis and drawing exercises enhance the exploration of cultural appropriation and appreciation by fashion designers of the past and present, after which students create their own culturally-inspired digital textile prints.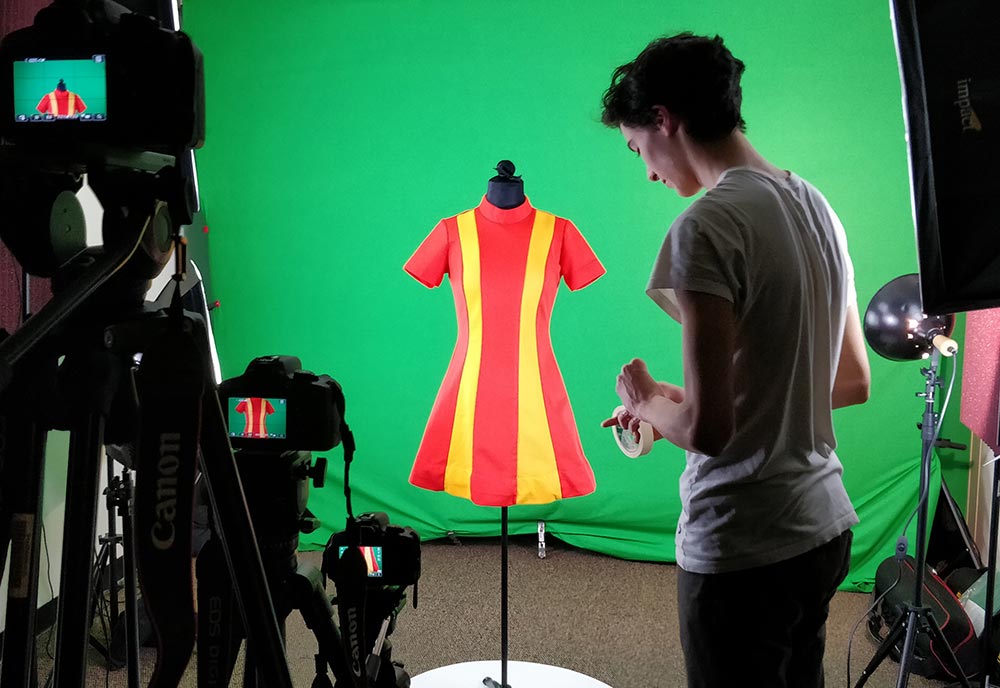 DIGITAL STORYTELLING NEW MEDIA CAPSTONE PHOTOGRAMMETRY PROJECT
Architectural Studies student Noah Chidoub completed a virtual reality Fashion Photogrammetry Project as part of his Digital Storytelling New Media Capstone using the MHCTC's 196os polyester Burger King uniform. A 360 degree view of the garment was captured using both digital photography and scanning to create a short video highlighting the use of VR/AR applications. "I have seen a lot of VR/AR applications used for advertising of pieces in the fashion industry, and decided I'd try to scan an item of clothing and display it in VR [Virtual Reality.] Through this project I learned about 3D scanning software and hardware and topological repairs." – Noah Chidoub (2019)
---
---
---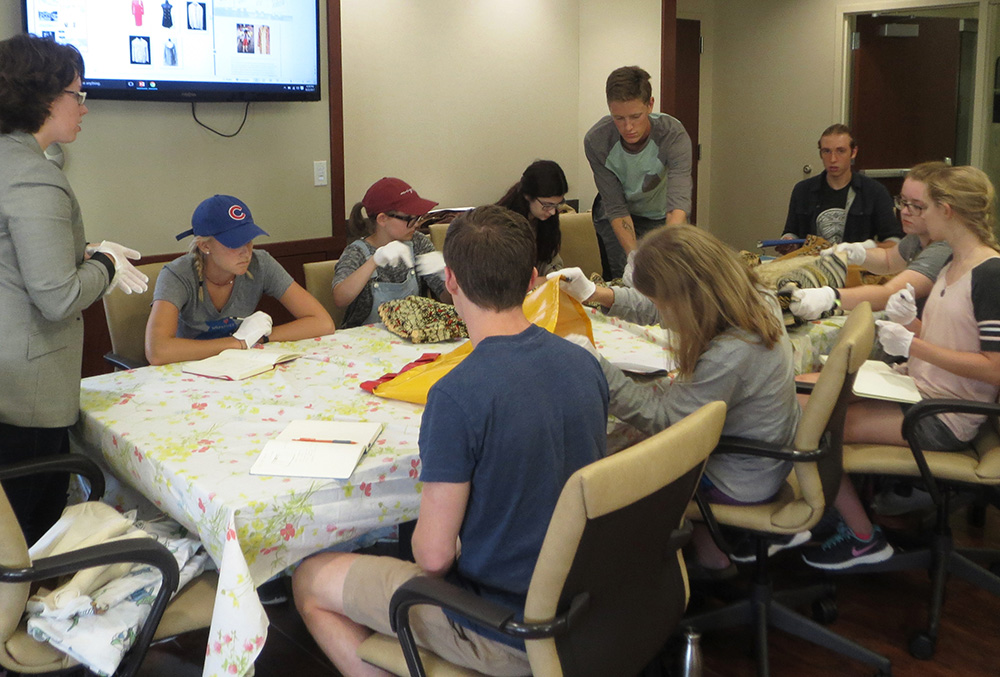 HONORS COLLEGE TUTORIAL
The MHCTC is part of the University of Missouri's Material Culture Studies Group, a consortium of university collections whose purpose is to promote the use of material culture objects in teaching and research. A 1-credit Honors College Tutorial offers Honors students an introduction to the wide variety of unique material culture resources at Mizzou. Students visit the MHCTC to tour the collection storage conservatory and current exhibition after completing hands-on activities utilizing collection artifacts.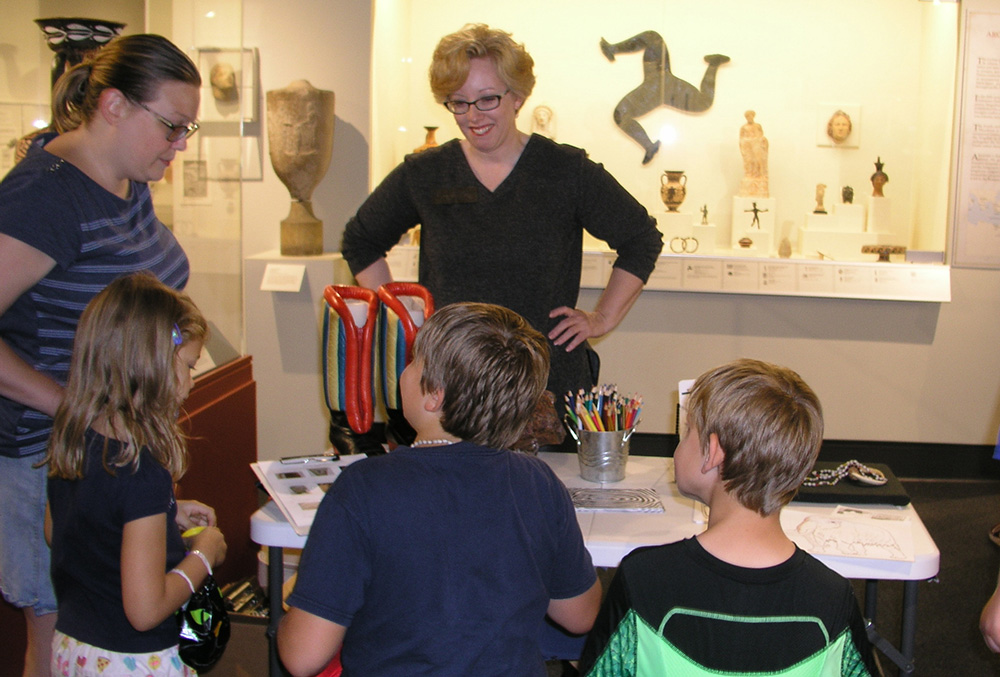 MUSEUM ARCHAEOLOGY DAY
Another Material Culture Studies Group activity celebrates events by the Smithsonian Magazine and Archaeological Institute of America with a day of hands-on learning for individuals of all ages utilizing objects from university collections.
---
---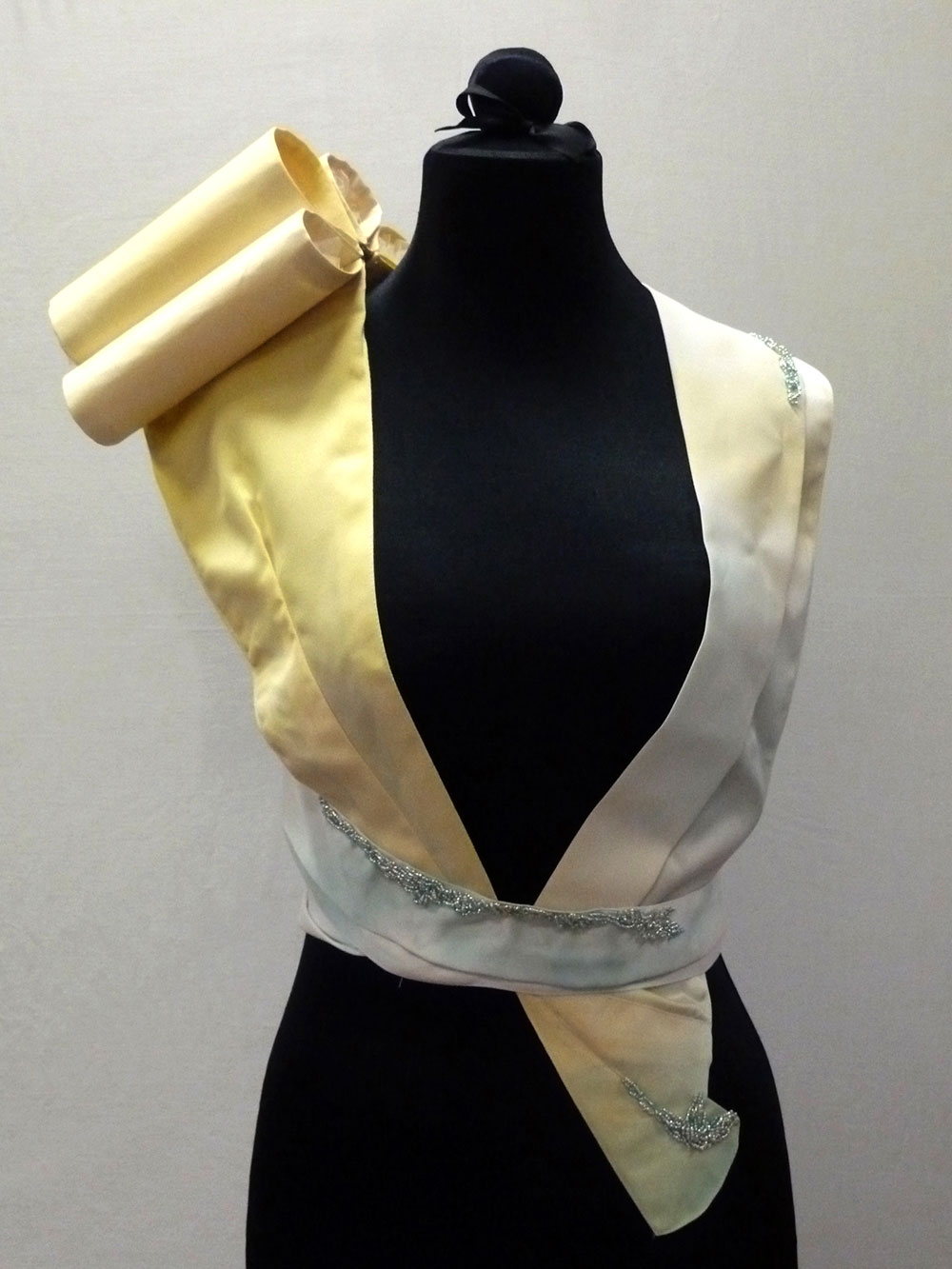 TAM 4480 DIGITAL PRINT DESIGN PROJECT
As part of the MHCTC's Origins: Dress and Textiles exhibition series beginning in 2018, Textile and Apparel Management students in Jean Parsons's Creativity and Problem Solving class were asked to create textile art pieces intended to hang on a wall, but that could also be worn. Their beginning inspiration and story was the fall exhibition Endangered: Fauna and Fashion with freedom to choose the focus of their creative research.
Pictured: Blue Fin Tuna by Andrea Radicic (2018)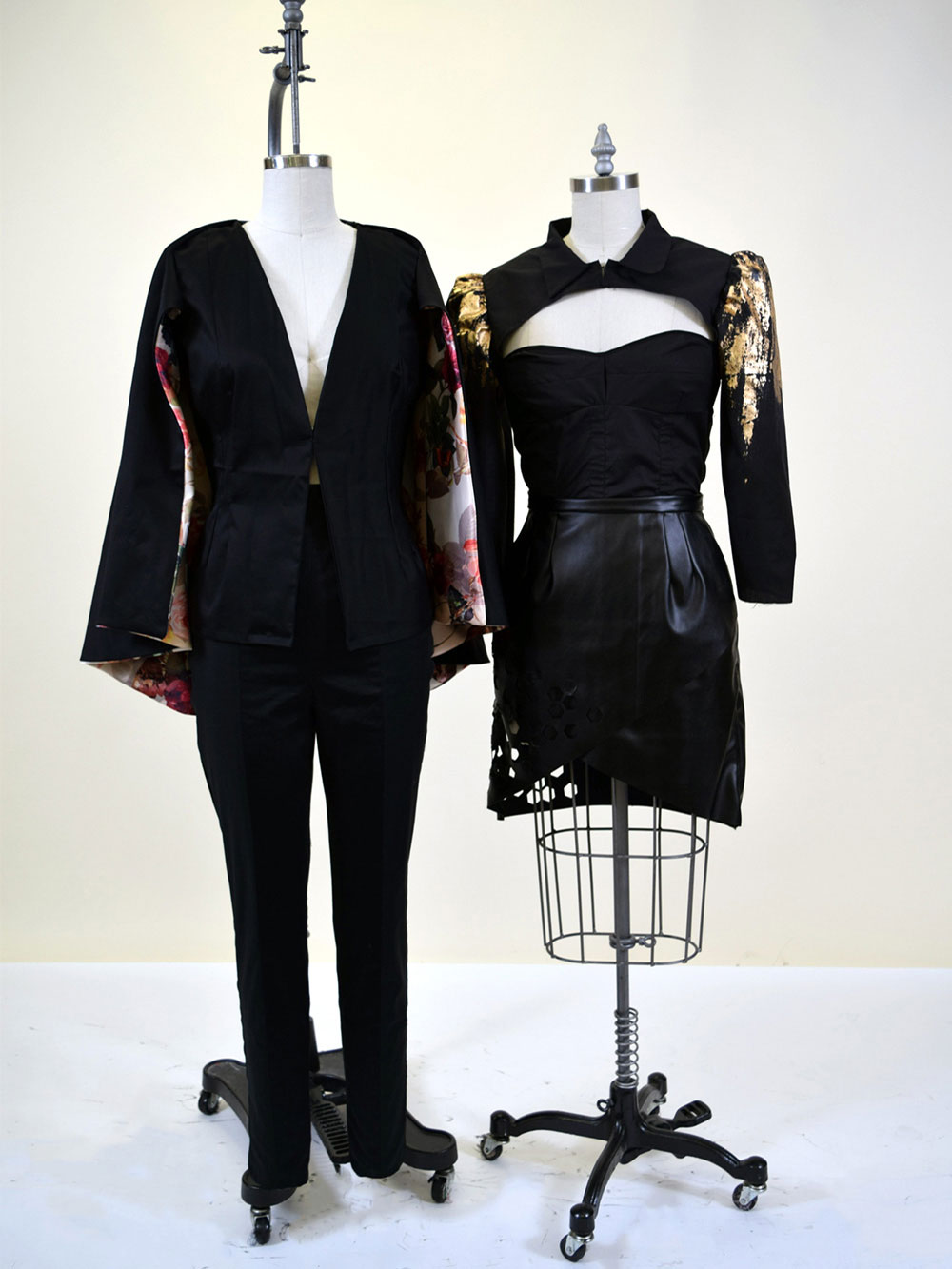 TAM 2380 APPAREL DESIGN PROJECT
The MHCTC also collaborated with Kristen Morris's Integrated Apparel Design and Production class in 2019 as part of its second Origins: Dress and Textiles exhibit installation. Students were asked to create apparel designs related to the Collection's fall exhibition Flora and Fashion. The micro-collection of garments was inspired by two initiatives of the Mizzou Botanic Gardens – Missourians for Monarchs and Restoring Bees and Pollinators – and was to reflect a thoughtful statement about key issues surrounding environmental conservation, using the medium of clothing to inspire positive social change.
Pictured: SAVE OUR POLLINATORS by Amanda Lee (2019)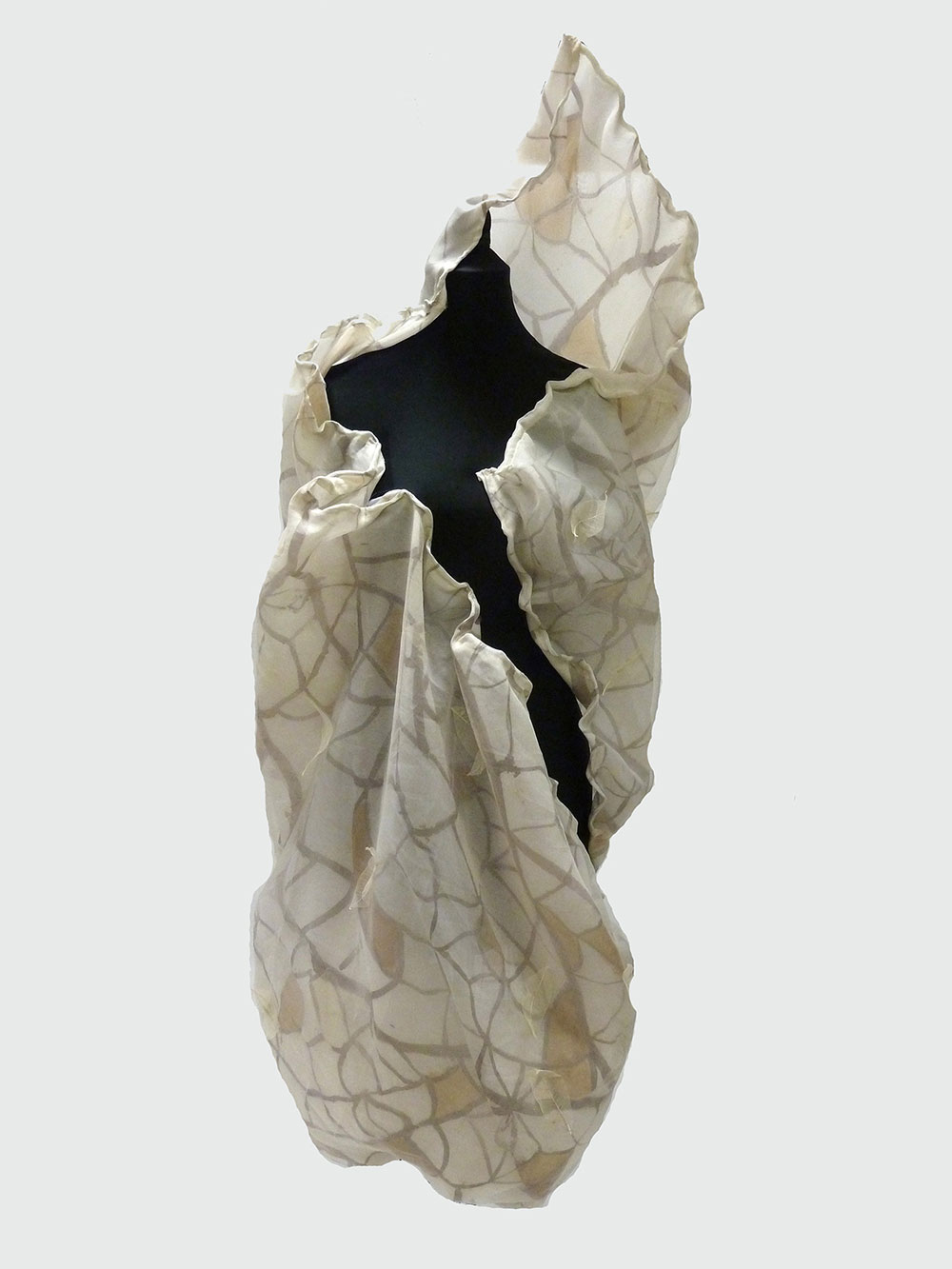 TAM 4480 DIGITAL PRINT PROJECT
Textile and Apparel Management students in Creativity and Problem Solving were also inspired by the second exhibition in the MHCTC's Origins: Dress and Textiles series: Flora and Fashion! Surface design and texture were critical to create the visual 2D interest, but dimensionality and the ability to interact with the 3D body was also important.
Pictured: Fragile Strings by Jenny Wu (2019)