Visitors are welcome to view the current exhibit in the Abigail and Nicholas Filippello Exhibition Showcase in Gwynn Hall on the University of Missouri campus. Building hours are Monday thru Friday, 8am to 6pm, in accordance with the University calendar. Due to preservation needs, access to the Josephine Margaret Holik Conservatory is by appointment only and not all items are available for class or research appointments. Please contact Curator Nicole Johnston to arrange your visit.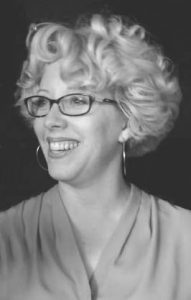 Nicole Johnston, MHCTC Curator
Office: 150 Stanley Hall
Mail: 137 Stanley Hall
University of Missouri
Columbia, MO 65211
Phone: (573) 884-5001
Email:
johnstonnr@missouri.edu
---
Legacies and Milestones
Founded in 1967, the Missouri Historic Costume and Textile Collection continues a legacy of preservation, collaboration, and education begun by leading women who laid the foundation for present and future textile appreciation and scholarship.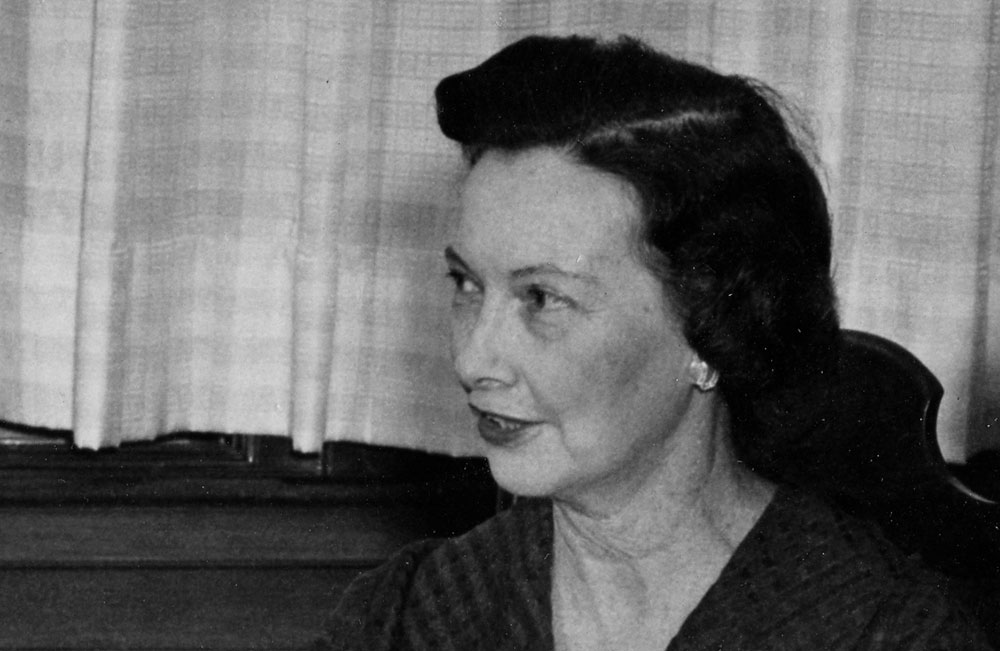 FOUNDATION
The Missouri Historic Costume and Textile Collection was founded in 1967 by faculty member Carolyn Wingo to support the teaching mission of the Department of Textile and Apparel Management at the University of Missouri. Garments from the Kansas City Museum donated in 1966 were some of the Collection's first original acquisitions.
Pictured: Carolyn Wingo in 1958. Image courtesy of University Archives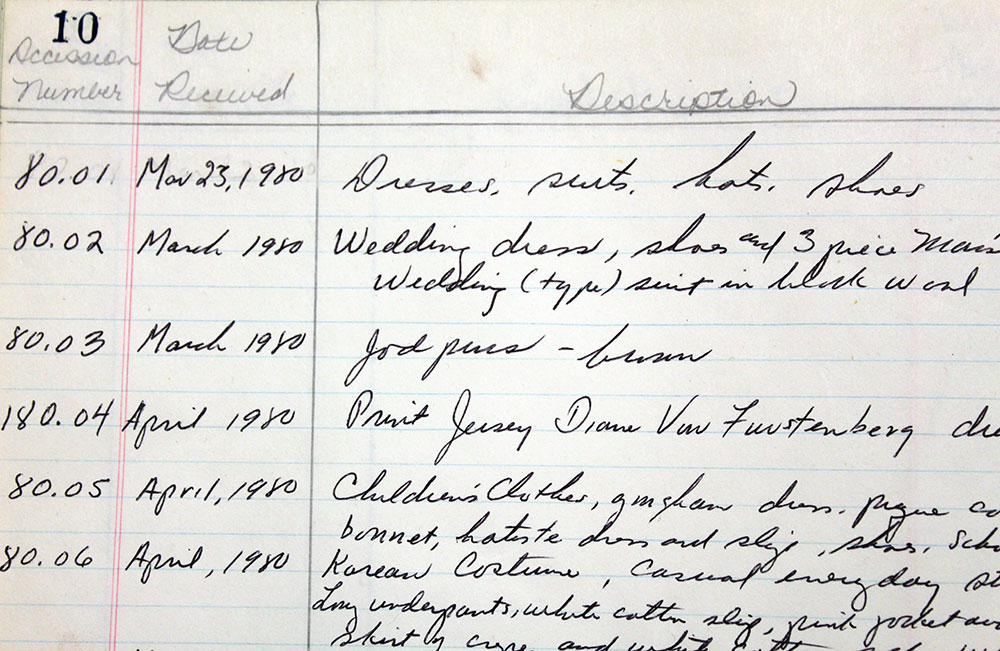 DOCUMENTATION
Elinor R. Nugent, professor and department Chair from 1970-80 and MHCTC Curator until 1985, expanded the collection through important acquisitions including a significant number of garments collected by the St. Louis Historical Society. Dr. Nugent also developed the Collection's original artifact recording and identification systems.
Pictured: Accession record from College of Home Economics Gift Collection Accession Book, Volume 1, July 1977.
---
From 1985 to 2012, MHCTC Curator Laurel Wilson actively collected everyday dress, styles not often found in abundance within collections as they are frequently discarded or repurposed. Dr. Wilson not only established the collection website and numerous dress history courses within the department, but was also instrumental in coordinating the installation of the MHCTC's Abigail and Nicholas Filippello Exhibition Showcase and Josephine Margaret Holik Conservatory, as well as acquiring the collection's current museum management software. In 2002 Dr. Wilson established the Missouri Historic Costume and Textile Collection Endowment with funds from her William T. Kemper Fellowship Award for Teaching Excellence.
Pictured: Laurel Wilson installing the exhibition Reality and Romance of Missouri's Western Dress in 2012.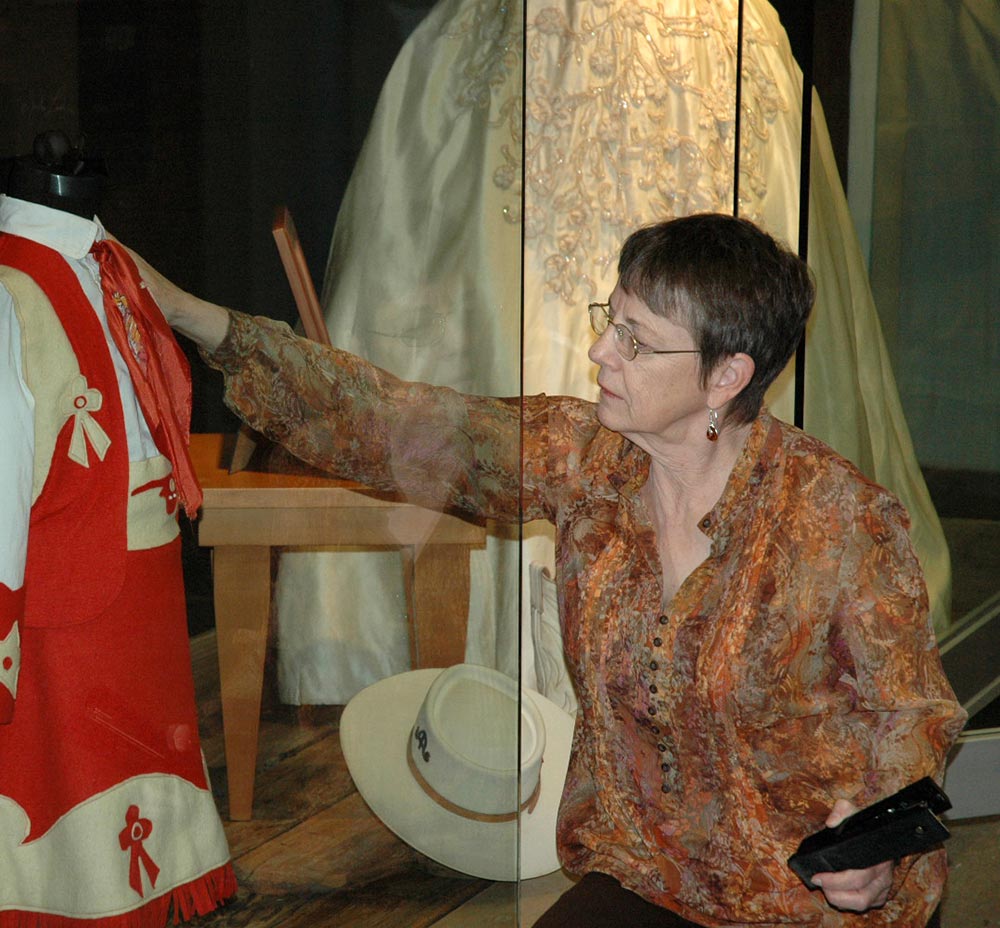 ---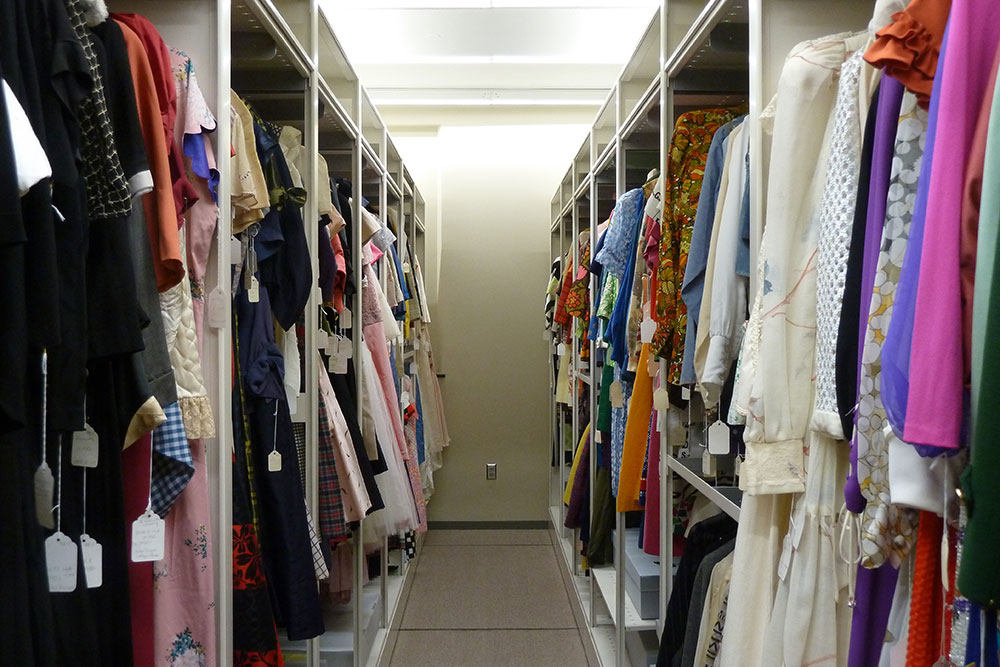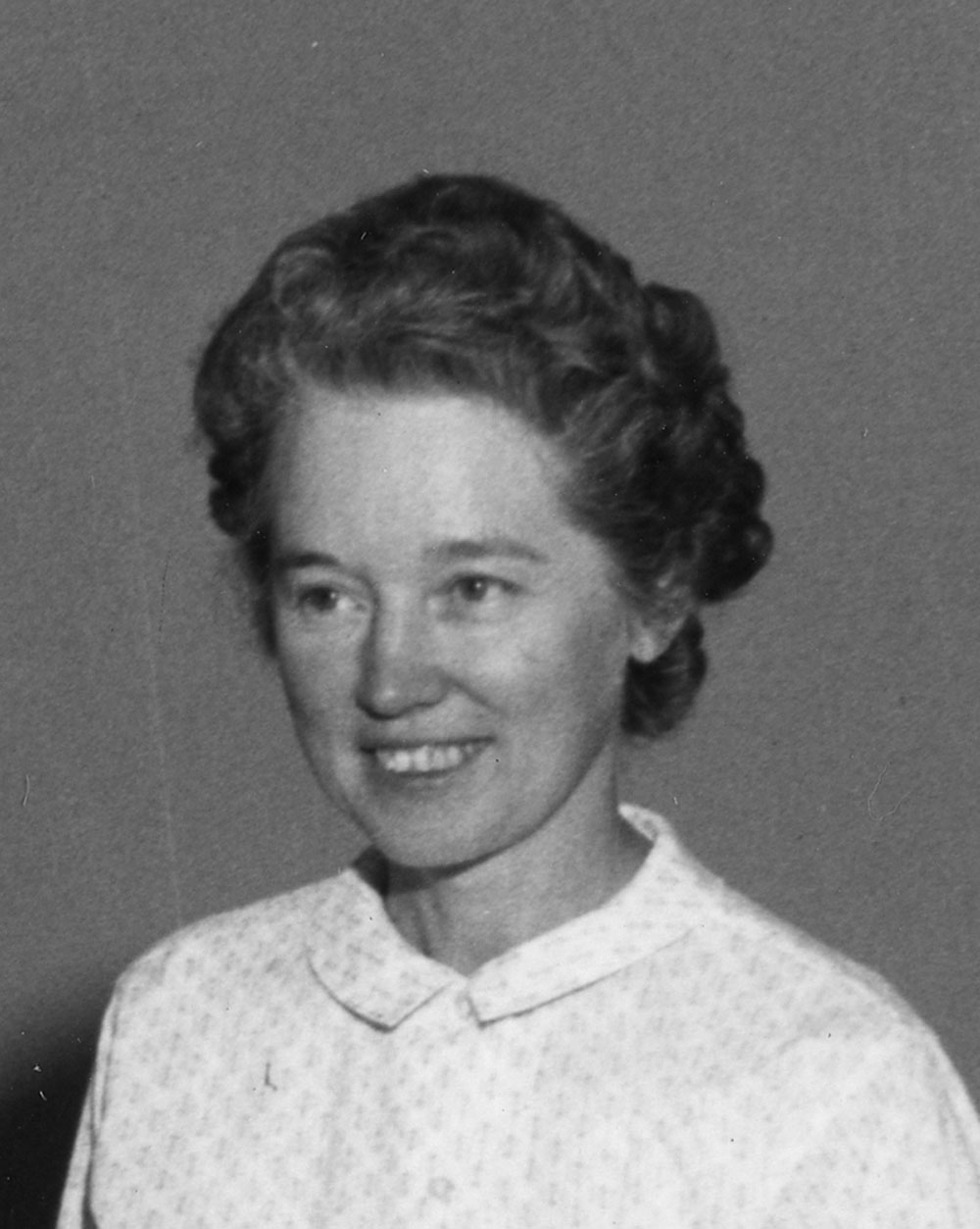 TRANSFORMATION
Josephine Margaret Holik was a former Home Economics (now Textile and Apparel Management) professor. In 2013, her husband, John Holik, gifted the MHCTC with funds to establish the Josephine Margaret Holik Conservatory in Gwynn Hall in her honor. This generous gift transformed the Collection's storage facilities, installing compact storage for increased storage capacity and state of the art environmental monitoring and technology systems. Remaining gift funds were used to establish the Holik Endowment to support annual Conservatory maintenance needs.
Pictured: TAM faculty member Josephine Holik in 1965.
---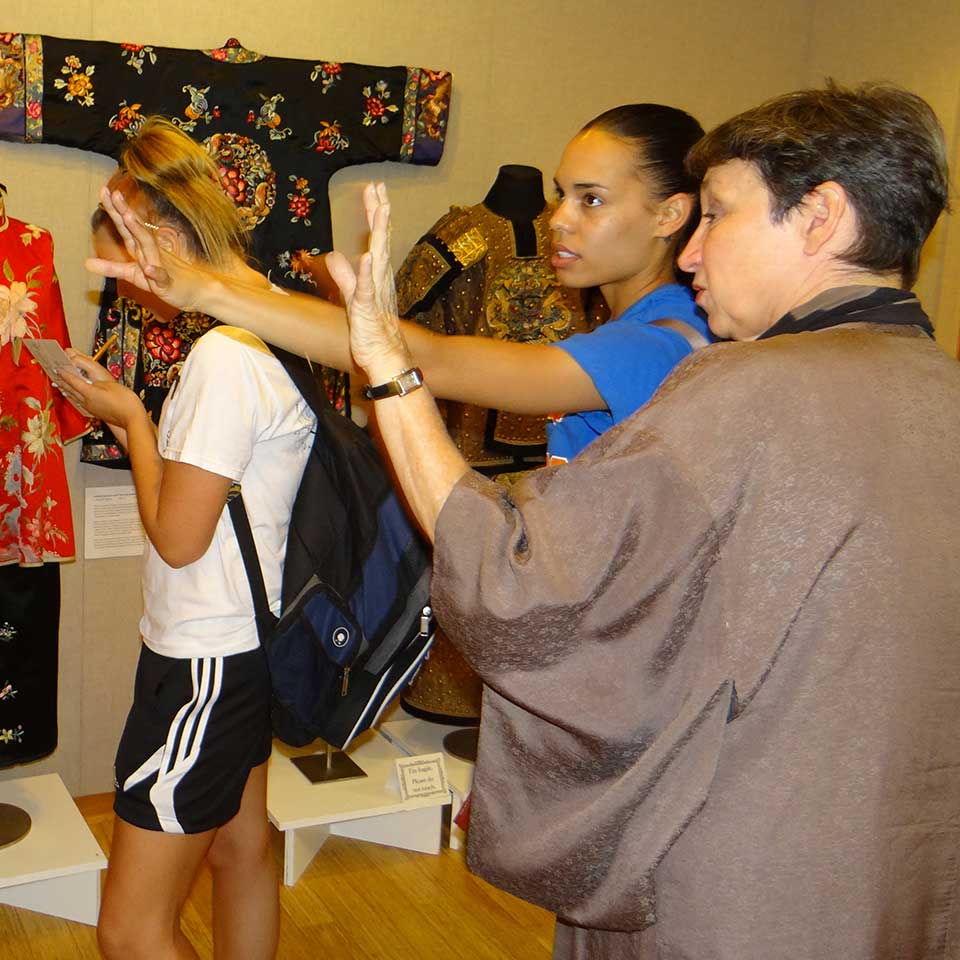 ENRICHMENT
From 2012 to 2020, MHCTC Curator Jean Parsons utilized her unique background in the areas of design, theatre, industry, and dress history to enrich and enhance the MHCTC's collections of designer garments and archival resources, including the unique  Caroline Gershel Davis Style Service Illustration Collection. Dr. Parsons also increased use of collection objects in a variety of TAM Product Development classes, academic research and professional publications. Her established career includes over 85 publications, awards, recognitions, and exhibitions. In 2020 Dr. Parsons was designated a Costume Society of America Fellow, the national organization's highest honor. Pictured: Dr. Jean Parsons discusses a garment on display during the 2014 MU Campus Gallery Crawl. The online exhibition Jean Parsons: Retrospective showcases Jean Parsons' design scholarship.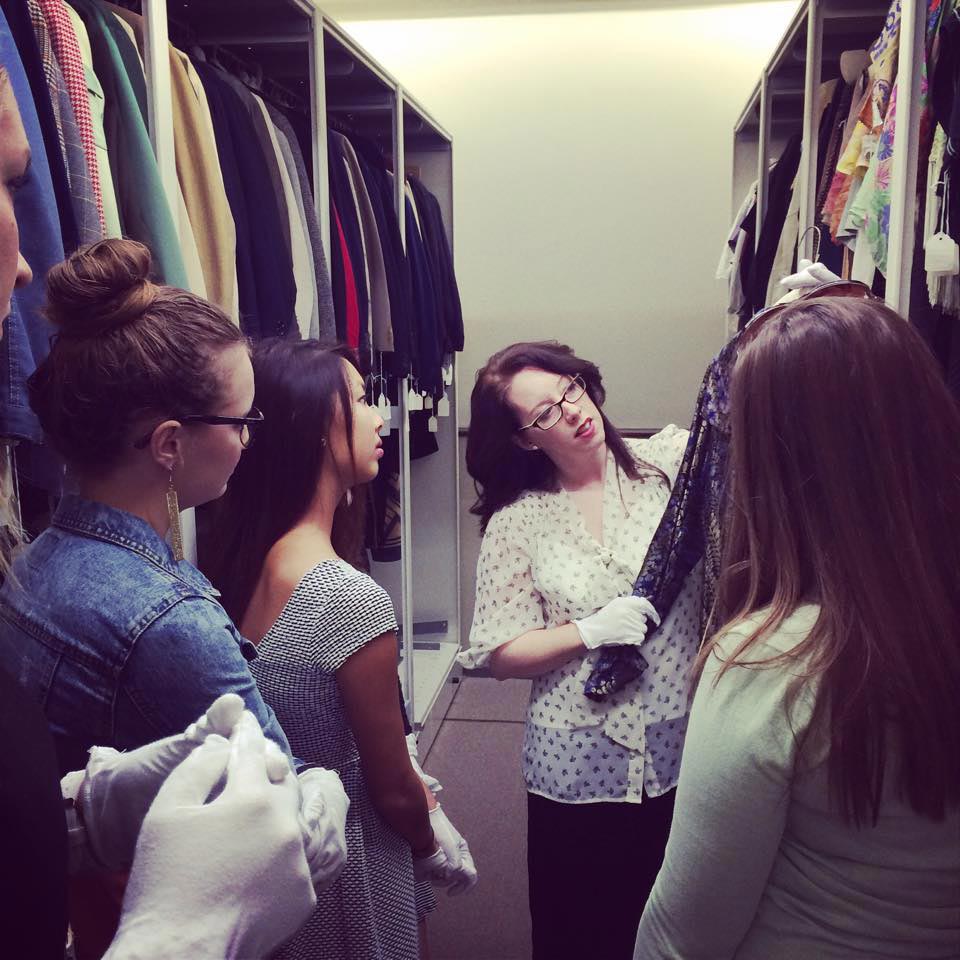 COLLABORATION
Curator Nicole Johnston first began her association with the MHCTC in 2007 as a TAM graduate student under the guidance of curator Dr. Laurel Wilson, then as Collection Manager with curator Dr. Jean Parsons from 2012 to 2020. Ms. Johnston became Curator of the MHCTC in 2021 and dedicated herself to increasing interdisciplinary and outreach opportunities. Ms. Johnston strives to build and enhance relationships with campus, local and state institutions, and actively collects garments as part of her Notable Missourians and Tigers Collection, and Timely Response Collecting Strategy.
Ms. Johnston coordinated the temporary collection move during installation of the Holik Conservatory from 2013-15, and redesigned the MHCTC website in 2013 and 2021.
---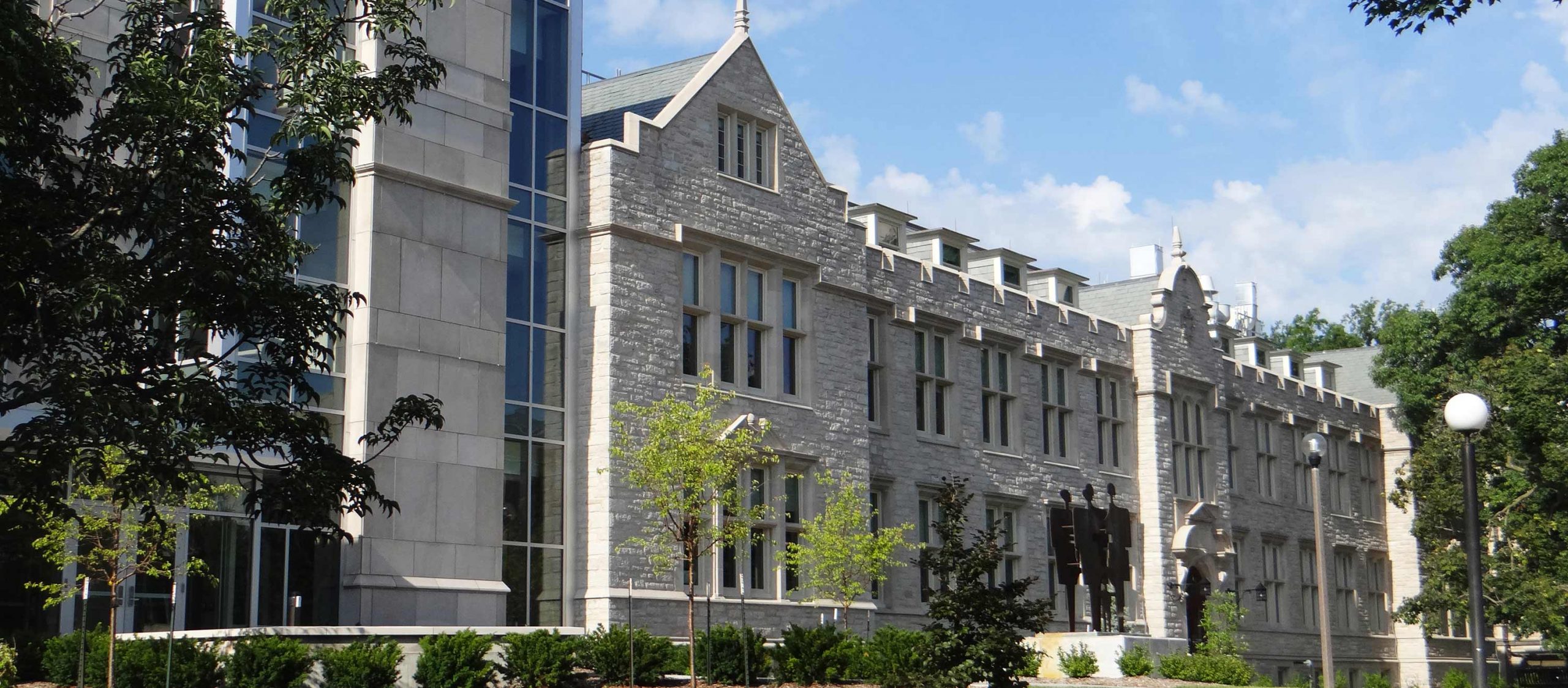 Transition
After 121 years, the College of Human Environmental Sciences was restructured in 2021. The Department of Textile and Apparel Management and Missouri Historic Costume and Textile Collection transitioned to the College of Arts and Science. We look forward to new and exciting collaborations and interdisciplinary teaching and research opportunities!