ENDANGERED – FAUNA AND FASHION: LEATHER
By Nicole Johnston and Jean Parsons
September 20, 2018
Animal leather has been worn by humankind since prehistoric times not only in the form of clothing but also as accessories like hats, shoes, belts, jewelry and handbags. Often a coproduct of the meat industry, leather can be made from cows, pigs, goats, and sheep, as well as exotic animals such as alligators, ostriches, sharks, and kangaroos. The leather industry plays a prominent role in the world's economy with an estimated value of approximately $100 billion per year.¹ Demand for leather products fluctuates, however, and as a result of new alternatives developed during recent decades, including textiles, plastics, and other natural or synthetic materials, leather has lost its prime position as one of the world's most widely traded commodities.
MHCTC Alligator Paw Coin Purse (1910s)
Fur Key or Bag Charm (2010s)
Cellulose and petroleum-based alternatives to animal leather were developed in the late 19th and 20th centuries in the forms of acetate, nylon, acrylic, and polyester. In the 1960s and 70s these alternatives were promoted in response to increasing animal-rights activism and environmental awareness. During the process of tanning leathers and dyeing furs, the many toxic chemicals used frequently make their way into the earth's water supply. Furthermore, livestock create one-fifth of the world's greenhouse gases, and an estimated one-third of leather hides produced end up in land fills.² Today, as many consumers are shifting towards sustainability issues, the fashion industry has begun to market its use of real animal hide and skin products as "green" and "ethical" as these products are biodegradable and require less use of chemicals and pesticides than synthetic and many plant-based textiles. The purchase of real animal products is on the rise, particularly with younger consumers.
Designers and scientists continue to explore a variety of alternative natural materials to replace animal leather in fashion. For example, in 2018 Modern Meadow introduced Zoa™, a bioleather material fabricated through a process of DNA editing that grows collagen – the protein in skin – from yeast. Learn more about this and other alternatives to animal leather in the ALTERNATIVES category on the Origins-Dress and Textiles homepage.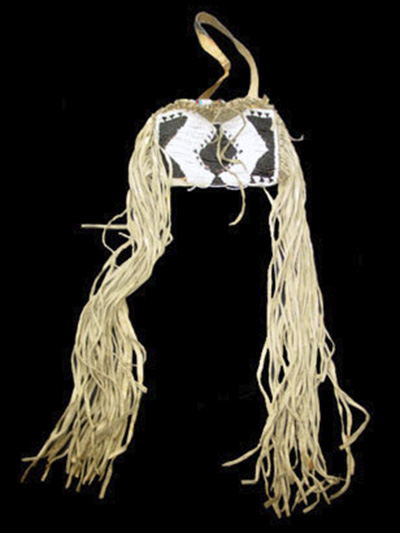 Beaded and Fringed Rawhide Bag, Plains (Late 19th Century) Museum of Anthropology
Fringed Rawhide Bag Detail (Late 19th Century) Museum of Anthropology
Embroidered Goatskin Gloves (1900s-10s)
Beaded and Fringed Buckskin Dress, Kiowa (Early 20th Century) Museum of Anthropology
Alligator Paw Coin Purse (1910s-20s)
Ostrich Skin Purse (1920s)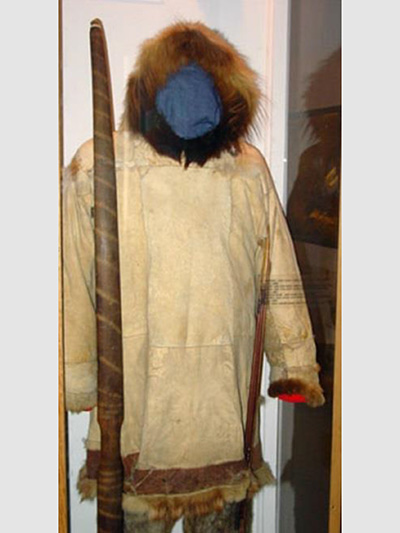 Rabbit and Wolverine Skin Parka, Inuit (Early 20th Century) Museum of Anthropology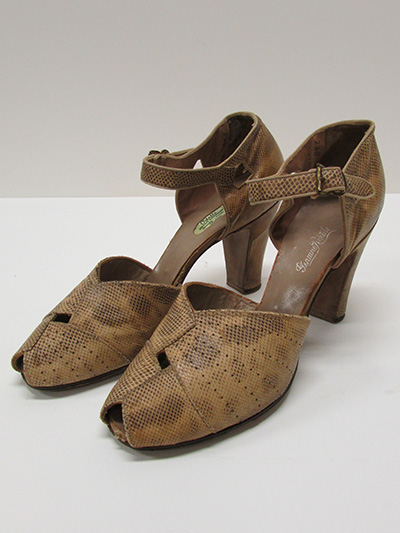 Snakeskin Shoes (1940s)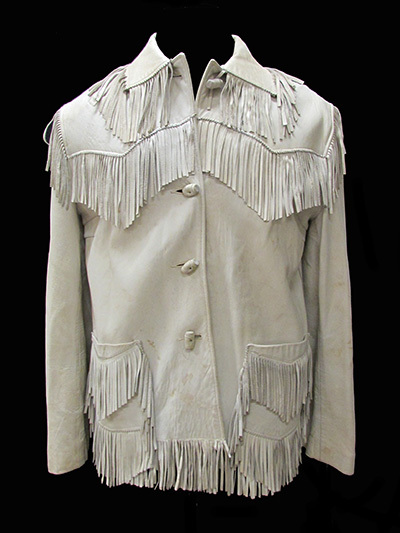 Fringed Cow Skin Leather Jacket (Late 1960s)
Leather Tam O'Shanter (1960s)
Fringed Cow Skin Vest (Late 1960s-Early 1970s)
Cow Skin and Cotton Denim Jacket (1980s)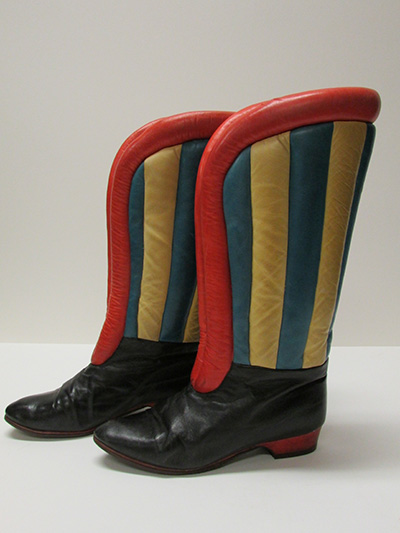 Cow Skin Boots by Valentino (1980s)
Cow Skin Jacket (1980s)
Patent Leather Mesh Beach Bag (1980s)
Return to Endangered: Fauna and Fashion homepage